NATURA VITALIS HAS RECEIVED THE TOP SHOP AWARD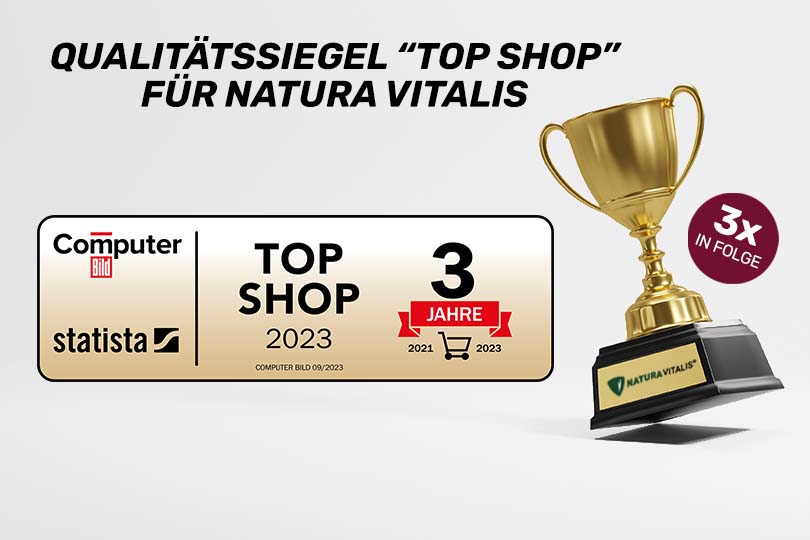 Dear Natura Vitalis friends,
We have great news to share: For the third time in a row, Natura Vitalis has been named a TOP Shop by Computer Bild! This award is a great honor for us and confirms our commitment to the highest customer satisfaction and quality products.
The data was collected by Statista, a leading German statistics portal that took into account reviews from customers and experts. We are proud to have received excellent reviews in everything from product quality to customer service.
As a leading provider of nutritional supplements and cosmetics, we are committed to offering you products that have a major positive impact on your health and well-being. We are constantly working on the formulations of our products to ensure that you can benefit from the latest trends and innovations in the industry.
This award confirms that our commitment to quality and customer satisfaction is bearing fruit. We would like to thank you very much for the trust you have placed in us. Without you, this award would not have been possible.
We will continue to work hard to ensure we maintain and even improve our high standards in all areas. We hope that you will continue to trust us in the future and continue to have incredibly positive experiences with our high-quality products in order to lead a healthier and happier life.
Thank you and best regards,
Your Natura Vitalis team.